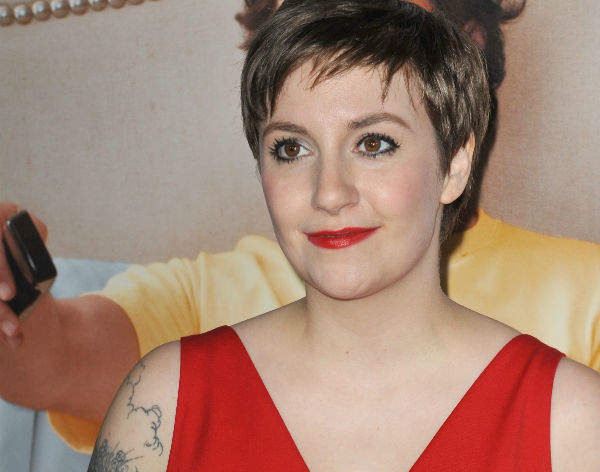 Author: Suren Prasad

Lena Dunham is reported to be worth £8 million.
She was born to painter Carroll Dunham and artist and photographer Laurie Simmons in New York City on May 13, 1986. Her mother's passion of photographing doll-house furniture inspired Dunham with her breakthrough project.
Brought up in Brooklyn, a 15-year-old Dunham used to work at a video store in Brooklyn Heights. During her school days there, she befriended Jemima Kirke who would later co-star with her in two of her ventures. In 2008, she graduated in creative writing from Oberlin College.
Her very first project writing, starring and directing was the film Creative Nonfiction in 2009, where she also cast her younger sister Grace. The same year, Dunham wrote, produced, starred and directed the web series Delusional Downtown Divas.
Dunham's breakthrough came with her film Tiny Furniture (2010), where she directed and played the lead role. The film went on to win Best Narrative Feature at South by Southwest Music and Media Conference and the Independent Spirit Award for Best First Screenplay. Shot for just 18 days in her family's flat, the total expenditure for the film was only £29,000.
In 2011, she played small roles in HBO's miniseries Mildred Pierce and the horror flick The Innkeepers.
Released at the onset of 2012, her HBO series Girls created a sensation at the South by Southwest Festival. Dunham gained seven Emmy nominations as a writer, producer, actress and director. She also won two Golden Globes — one for Best Comedy Series and Best Lead Actress — and the Directors Guild Award for Outstanding Director in a Comedy Series in 2013, becoming the first woman to achieve the latter accolade. Currently, she draws a reported salary of £98,000 per episode.
Dunham inked a £2.9 million deal in October 2012 with Random House Publishing for her first book Not That Kind of Girl: A Young Woman Tells You What She's "Learned"; for which bidding began at an estimated £600,000. The book was published in September 2014
Between June 2012 and June 2013, her earnings were estimated to be about £3.9 million and from June 2013 to June 2014 her estimated income — including book sales and TV series — amounted to about £2.6 million.
In 2013, Dunham was one of Time Magazine's 100 Most Influential People in the World.