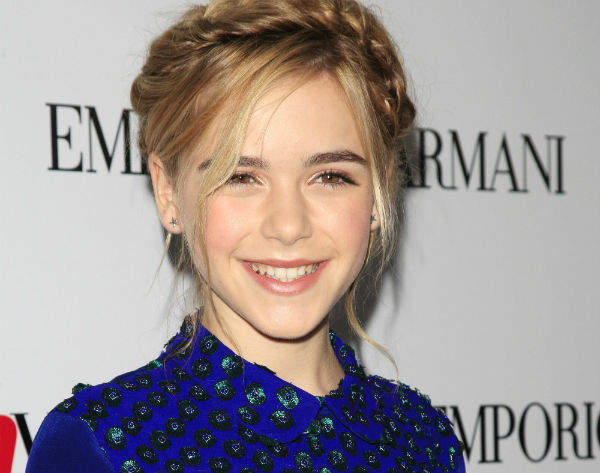 Author: Suren Prasad

Born in Chicago on November 10, 1999, Kiernan Shipka's net worth is estimated to be £2 million.
She began modelling as a baby for commercial print. The family moved to Los Angeles to improve her acting prospects.
Initially, she made minor appearances on film and TV; namely, The Angriest Man in Suburbia (2006) and Monk (2006), Cory in the House (2007), MADTv (2007), Heroes (2007) and Jimmy Kimmel Live! (2007).
Her rise to fame started when she was cast in AMC's acclaimed series Mad Men (2007-2015). Although Shipka's role as Sally Draper was that of a recurring guest star, she was later made a regular during season four. Her individual performance was well-praised by critics.
From 2012-2014, she voice-acted as Jinora in Nickelodeon's animation series, The Legend of Korra. The series was also made into a video game of the same name in 2014, where she voiced Jinora again.
Shipka's film appearances include: Land of the Lost (2009), Carriers (2009), House Broken (2009), Cats & Dogs: The Revenge of Kitty Galore (2010), Smooch (2011), Very Good Girls (2013), and short films such as Squeaky Clean (2010), The Empty Room (2012), We Rise Like Smoke (2013), The Edge of the Woods (2014) and Flowers in the Attic (2014).
Time magazine named Shipka one of "The 25 Most Influential Teens of 2014".
In 2015, her supernatural mystery One & Two will soon be released.
Shipka will also feature in the TV series Unbreakable Kimmy Schmidt (2015).
Shipka is an adept ballroom dancer and has been taking lessons since she was five years old. She also earned her Taekwondo blackbelt in 2012.