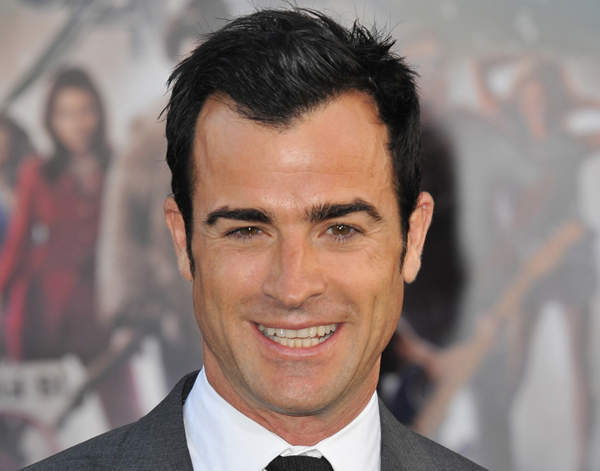 Justin Theroux is estimated to be worth £13.8 million.
He was born in Washington DC on August 10, 1971 to author and ex-Washington Post journalist Phyllis Theroux and corporate lawyer Eugene Theroux. As the nephew of novelists and authors Paul, Alexander, Peter and Joseph Theroux, writing was perhaps always in his blood.
Introduced to acting at Buxton School, he earned his bachelor's degree in visual arts and drama from Bennington College in 1993. He subsequently moved to New York where he acted in off Broadway plays. With the impetus provided by these endeavours, Theroux shifted his sights to the silver screen in 1996 with an impressive debut in indie film I Shot Andy Warhol.
After that he notched up noteworthy roles in Romy and Michelle's High School Reunion (1997), Broken Hearts Club (2000), and Mulholland Drive in 2001 with eccentric director David Lynch, collaborating with him again in 2006 for Inland Empire.
The versatile Theroux then played Timothy Bryce in the more serious American Psycho (2000) before swinging to slapstick in Zoolander (2001). In 2003, he played Drew Barrymore's villainous ex in Charlie's Angels: Full Throttle. With a couple of other independent movies under his belt, he graduated to the high-profile movie Miami Vice (2006) – based on the 1980s TV series.
His TV credits include Alias, Ally McBeal, Sex and the City, The District and Six Feet Under.
The actor's directorial debut Dedication came in 2007, premiering at the Sundance Film Festival that year. The same festival also saw the premiere of two other Theroux-starring films, The Ten and Broken English.
Theroux also co-scripted Ben Stiller's Oscar-nominated comedy Tropic Thunder, and also put in an appearance in Tropic Thunder: Rain of Madness, its mockumentary.
In 2008, the screen scribe acted in the miniseries John Adams on HBO. In 2009, he lent his voice to the war strategy video game Call of Duty: Modern Warfare 2.
Theroux scripted the 2010 megahit Iron Man 2, upon the recommendation of lead star Robert Downey Jr., after his well-received screenplay for Tropic Thunder. He also lent his voice to the 3D animation Megamind in 2010, for which he was also creative consultant and executive producer.
Theroux has written and directed Zoolander 2, which is yet to be released. He resumed acting in 2011 with the film Your Highness. He also scripted the romantic musical Rock of Ages (2012).
The actor has been dating actress Jennifer Aniston since they first met on the set of Wanderlust (2012). The couple got engaged the same year.
Aniston and Theroux own a sprawling Bel Air mansion. Theroux also has a residence in New York. The actor-writer drives a metallic black Mercedes-Benz S550 worth $50,000.
Since July 2014, Theroux has been playing the lead character in the new HBO series The Leftovers, based on Tom Perrotta's novel.