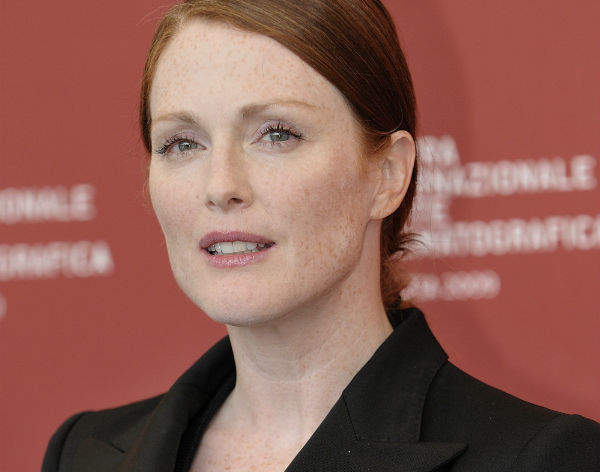 Author: Suren Prasad

Julianne Moore is estimated to be worth £27 million.
Born Julie Anne Smith on December 3, 1960, Moore's voracious reading habit steered her towards acting at an early age. After graduating with a BFA in Theatre from Boston University in 1983, she moved to New York to pursue a career in performance.
Changing her stage name to Julianne Moore, she got her first break in 1985 in soap opera As the World Turns, where she won a Daytime Emmy for Outstanding Ingenue in a Drama Series.
After patchy spells on TV, Moore switched to theatre with Chekhov's Uncle Vanya (1990), before making her movie debut in Tales from the Darkside. In 1992, she excelled in a supporting role in The Hand That Rocks the Cradle followed by The Gun in Betty Lou's Handbag.
Moore's breakthrough role came with Short Cuts (1993) and she quickly followed this up with a Best Actress Award from the Boston Society of Film Critics for Vanya on 42nd Street (1994).
Moore shed weight for her first lead role in Safe (1995), later starring in romcom Nine Months (1995) and the thriller Assassins (salary $1 million).
After Surviving Picasso (1996) came The Lost World: Jurassic Park (1997) followed by The Myth of Fingerprints (1997). The following year, Boogie Nights saw Moore nominated for an Oscar, SAG Award and Golden Globe, while her role in The Big Lebowski also received critical plaudits.
In 1999, Moore appeared in An Ideal Husband, A Map of the World, The End of the Affair (nominated for BAFTA, SAG and Oscar) and Magnolia (SAG nomination).
Moore became the ninth Hollywood star to be nominated for two Oscars in the same year in 2002: Best Actress for Far from Heaven and Best Supporting Actress for The Hours.
She won the Best Actress from 19 different associations for Far from Heaven. She later received the Silver Bear for Best Actress at the Berlin Film Festival for the same film.
Moore starred in Freundlich's Trust the Man in 2005 and the acclaimed Children of Men the following year. She made her Broadway debut in The Vertical Hour and returned to movies with Next (2007).
In 2010, The Kids Are All Right earned her a BAFTA and Golden Globe nomination for Best Actress. Her role as Sarah Palin in HBO's Game Change (2012) also earned her a Golden Globe, Primetime Emmy and a SAG Award.
Moore shone in a variety of roles in 2014 with Non-Stop, The Hunger Games: Mockingjay – Part I and Still Alice, for which she won a Golden Globe for Best Actress in 2015.
Nominated for a Golden Globe as well as a Best Actress Award at the Cannes Film Festival for Maps to the Stars, Moore became only the second actress ever to win at the 'Big Three' festivals (Cannes, Venice and Berlin) in 2014.
Her 2015 projects include Seventh Son, Maggie's Plan and Freeheld.
Moore is also known for her three Freckleface Strawberry childrens books, inking a five-book deal with publishers Random House in November 2013.
She lives in a duplex penthouse worth $2.65 million in the Greenwich Village area of New York with director husband Bart Freundlich and their two children.