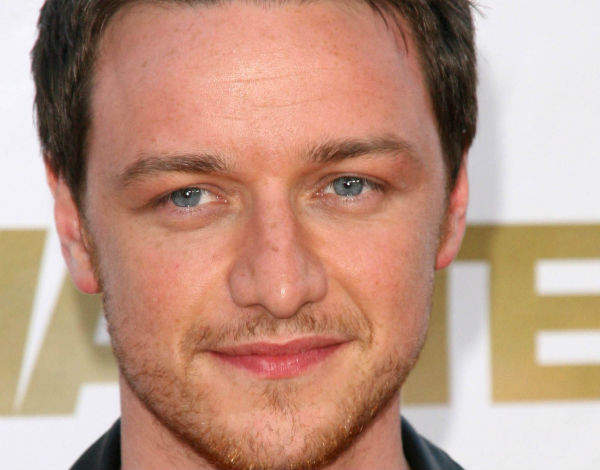 Author: Suren Prasad

Born in Port Glasgow, James McAvoy is worth a reported £11 million.
As a member of PACE Youth Theatre, he was later offered a part in Hayman's film The Near Room (1995). After graduating from the Royal Scottish Academy of Music and Drama (RSAMD), he moved to London in 2000.
The early 2000s saw him in plays such as Out in the Open (2001) and Privates on Parade (2001), the HBO miniseries Band of Brothers (2001), White Teeth (2002 TV adaptation), one of the Sci-Fi Channel's highest-rated miniseries Children of Dune (2003) and the BBC One hit State of Play (2003).
McAvoy also appeared in Bollywood Queen (2003), Wimbledon (2004), voice-acted in Strings (2004) and had a major role in the film Inside I'm Dancing (2004).
At the end of 2004, McAvoy's career got a serious lift when he appeared in the first two seasons of the Channel 4 BAFTA-winning series, Shameless. In 2005, he had further success with an appearance in The Chronicles of Narnia: The Lion, the Witch and the Wardrobe. The movie topped the UK box office, with an opening weekend of around £8.7 million and a worldwide gross of £463 million.
His biggest break came with a major role in the Oscar-winning The Last King of Scotland (2006). McAvoy won Scotland's BAFTA for Best Actor for his performance in the film.
He later gained further recognition in the BAFTA and Oscar-nominated Atonement (2007). Playing Robbie Turner, a bright young man wrongly sent to prison, he earned a Golden Globe nomination for his performance.
McAvoy's highest career point came with Wanted (2008). With favourable press behind it, the box office superhit grossed over $341 million, a figure well beyond its modest $75 million budget.
He then acted with his wife Anne-Marie Duff in The Last Station (2009) and performed in the play Three Days of Rain.
McAvoy has also lent his voice to the TV series Angelina Ballerina: The Next Steps (2009) and the movies Gnomeo and Juliet (2011) and Arthur Christmas (2011).
After acting in The Conspirator (2010) he then appeared in X-Men: First Class, which topped the UK box office with around £5 million in opening weekend ticket sales. He returned as Xavier in X-Men: Days of Future Past (2014) and is expected to appear in the forthcoming X-Men: Apocalypse.
McAvoy starred in Macbeth in London's West End in 2013 and won the British Independent Film Award and Empire Award for Best Actor along with Actor of the Year for Filth in the same year. He also worked in The Disappearance of Eleanor Rigby (2014).
He reportedly owns a £178,000 apartment in North London as well as one in the centre of Glasgow and drives a £1,000 ten-year-old Nissan Micra.