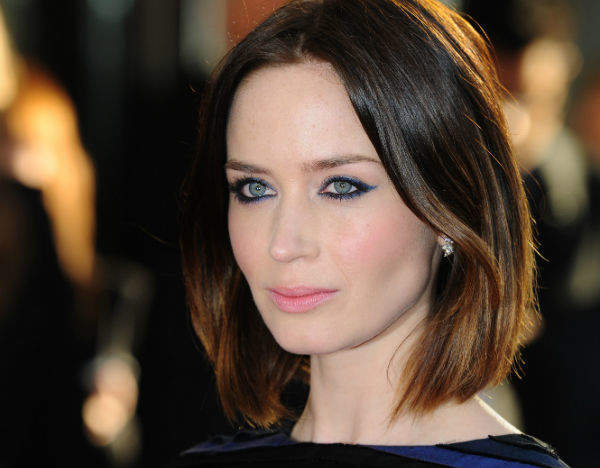 Author: Suren Prasad

Emily Blunt is reportedly worth £11 million.
Aged 16, Blunt was discovered by an agent at the private college Hurtwood House, famous for its performing arts course.
Blunt's professional theatre debut came with The Royal Family (2001), with The Evening Standard labelling her as Best Newcomer. She later performed in Vincent in Brixton and in Romeo and Juliet (2002).
The actress debuted on the small screen as ancient Celtic warrior-queen Boudica (2003) and was commended for her role as Queen Catherine Howard in Henry VIII (2003).
2004 saw her breakthrough performance with the film My Summer of Love, and she was named Most Promising Newcomer at the Evening Standard British Film Awards.
Blunt co-starred in the 2005 BBC drama Gideon's Daughter, winning a Golden Globe for her performance.
She then acted in the 2006 box office blockbuster The Devil Wears Prada. Blunt was recognised as Best Female Scene-Stealer by Entertainment Weekly for her supporting role in the film. She was also nominated for a Golden Globe and BAFTA for Best Supporting Actress. That same year, she also appeared in the indie flick Irresistible.
Blunt's 2007 films included Wind Chill, The Jane Austen Book Club, Dan in Real Life and Charlie Wilson's War. The following year she starred in Sunshine Cleaning and The Great Buck Howard.
In 2009, Blunt starred in and as The Young Victoria, the short film Curiosity and lent her voice to the TV series Angelina Ballerina: The Next Steps. That year, she also won the BAFTA Britannia Award for British Artist of the Year.
Her 2010 ventures included theatrical film releases The Wolfman and Gulliver's Travels.
Blunt won the Saturn Award for Best Supporting Actress for The Adjustment Bureau in 2011 and was also made the ambassador of Yves Saint Laurent's fragrance, Opium. She also acted in Salmon Fishing in the Yemen and appeared in The Muppets.
The following year, she starred in The Five-Year Engagement, Looper and Arthur Newman. In 2014, she starred in the movies Edge of Tomorrow and Into the Woods.
In total, she has been nominated for two London Film Critics' Circle Awards, four Critics' Choice Awards and five Golden Globes.
Blunt married American actor John Krasinski in 2010 and together they have a daughter, Hazel.
The actress owns a Toyota Prius and a Mercedes-Benz GL450. In 2012, she bought an eco-friendly four bedroom home with her husband for $2,150,000, in the 'Shangri La of Southern California'.