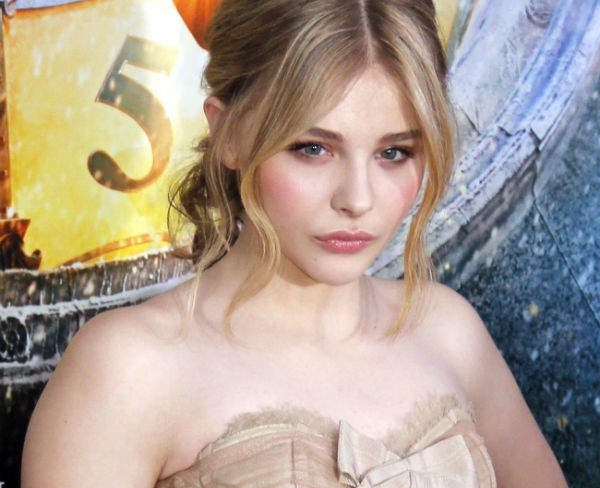 Author: Suren Prasad

Boasting British and Swiss-German lineage, Chloë Grace Moretz is estimated to be worth £8 million.
She was born on February 10, 1997 in Atlanta, Georgia, to nurse Teri and plastic surgeon McCoy Lee Moretz. When brother Trevor Duke-Moretz secured a place at the Professional Performing Arts School in 2002, the family moved to New York City. Trevor taught her acting, invoking an interest in her, and has been her acting coach since 2010.
After her first role in The Guardian, a 2001 CBS TV series, she hopped into Hollywood with Heart of the Beholder (2005). Other small TV parts included appearances in Family Plan, Desperate Housewives, My Friends Tigger & Pooh and 30 Rock.
But propelling her to true prominence was the remake of the 1979 cult movie The Amityville Horror in 2005. The film opened with a first weekend collection of $23,507,007, going on to gross $108,047,131 worldwide. She was nominated for a Young Artist Award for Best Performance in a Feature Film in 2006. Moretz followed it with the comedy Big Momma's House 2 (2006).
Moretz followed this with appearances in Room 6 (2006), Wicked Little Things (2006), The Third Nail (2007), Hallowed Ground (2007), The Eye (2008), 500 Days of Summer (2009), Not Forgotten (2009), Jack and the Beanstalk (2010), and Dark Shadows (2012).
Moretz somersaulted into the action genre with Kick-Ass (2010), performing most of the stunts herself (after intense coaching from Jackie Chan's stunt crew). She won an MTV Award for Best Breakthrough Performance, Best Hero and Biggest Badass Star, along with the Empire Award for Best Newcomer in 2011. In 2013, she kicked ass again in the sequel.
Her performance as a vampire in Let Me In (2010) won her the Empire Award for Best Newcomer as well as numerous other awards. She went on to do Diary of a Wimpy Kid (2010), winning the Young Artist Award for Best Performance in a Feature Film in 2011.
The versatile Moretz shone in Oscar-winning Hugo (2011), for which she was paid an alleged $225,000. She also became the face of Aéropostale, a US garment retailer, the following year.
Her title role in the remake of Carrie (2013), based on Stephen King's novel, won her the Saturn Award for Best Performance by a Younger Actor in 2014.
Another notable movie, the $11 million If I Stay (2014), grossed $44,263,000 at the box office. Moretz received a reported $500,000 along with 15 per cent of the film's profits. In 2014, she made her off-Broadway debut in The Library.
Branded Hollywood's 'busiest actress', Chloe's Moretz' 2014 film line-up included: If I Stay, Muppets Most Wanted, Laggies, Clouds of Sils Maria, Dark Places, The Equalizer and the animated film The Tale of Princess Kaguya.
Her annual income is estimated to be $969,697. Moretz's latest film, The 5th Wave, based on Rick Yancey's novel, is set for release in 2016.