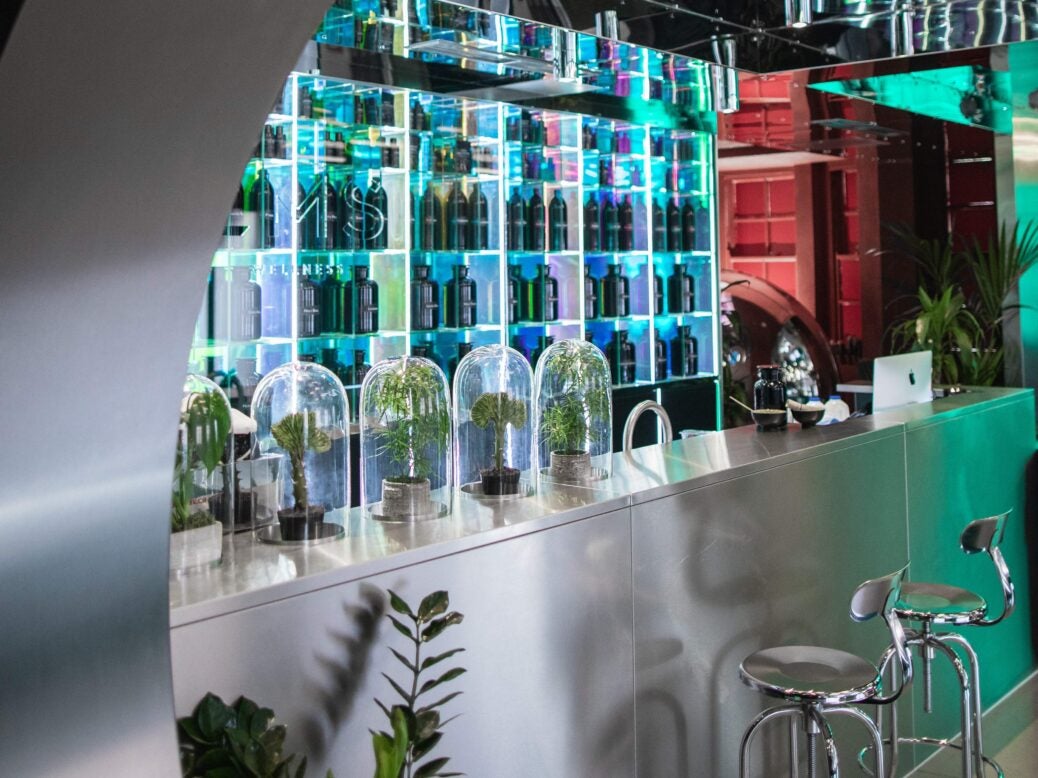 This Chelsea clinic is doing healthcare with a twist
Described by the Daily Mail, no less, as 'the world's most exclusive invitation-only aesthetic clinic', LMS Wellness in Chelsea is also a pioneer in 'biohacking' – 'taking control of your biology' through nutrition, technology and therapies. The futuristic-looking emporium of health has engineered programmes to optimise the body's systems and, it says, build resistance to coronavirus.
Former NHS GP and LMS co-founder Dr Mohammed Enayat (his business partner is his sister, Dr Shawana Vali, who oversees the aesthetic treatment) is now in the business of 'reversing internal ageing'. 'Over time our energy, immunity, fertility, sleep and digestion become inefficient. So how do we make people live longer? By looking at the processes that produce health,' he says.
According to 'Dr E', the body has 455 markers of health. LMS conducts a screening process of these and creates bespoke strategies such as nutrition and exercise plans, tips to control stress (chronic stress affects your hormones, which in turn affect your susceptibility to infection) or advice for driving deeper regenerative sleep.
LMS also offers personalised 'immune support programmes'. It will do a consultation and then send you testing kits for deficiencies in things like zinc, vitamins C, D and B12 and folic acid. It then sends you the correct supplements.
Another service is 'health wearable monitoring'. Clients are given an 'Oura ring' with sensors built into it. This tracks your body temperature, sleep stages, heart rate, respiratory rate and more, all while feeding back to a control centre that sounds the alert if your body temperature starts to rise or heart rate starts to increase – signs that you may be developing an infection.
To really give your body a boost, LMS also offers an array of sci-fi-sounding therapies. These can be as simple as vitamin infusions – prescription nutrients administered intravenously – or as groundbreaking as IV laser therapy, which uses different wavelengths of laser light energy to activate different cellular pathways. It tells you something that the clinic's hyperbaric oxygen therapy machine was built for it by Nasa.
LMS's clients include athletes and CEOs as well, reputedly, as members of the royal family. But with the most comprehensive packages costing upwards of £10,000, this level of health doesn't come cheap.
Read more
Lucia van der Post: Retail faces a new world after Covid-19
How the pandemic is piquing UHNW interest in private islands