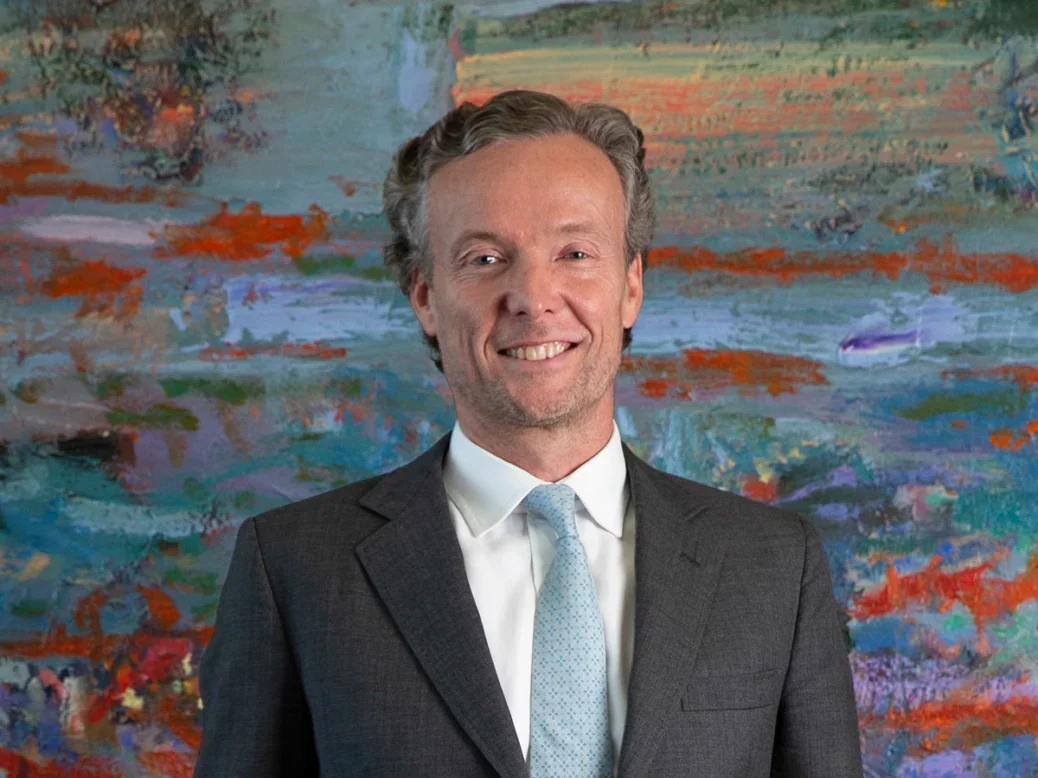 The global family office market swelled to a value of $87 billion in 2022 and is expected to grow by a CAGR of 7.5 per cent in the next five years. Estimates suggest there are now more than 10,000 family offices globally, with more than 1,000 of those in the UK.
The rise of the family office isn't surprising: with complicated and globally dispersed financial affairs, many UHNW families are looking for strong institutional support to help them with governance, regulation and their investments. 
As one of the world's leading global banks, HSBC is well placed to support the varied needs of family offices operating across different jurisdictions. Robert Kalff joined in early 2022 to head up its family office coverage, following nine years at JP Morgan. His wide experience also includes investment and private banking experience at UBS, Credit Suisse and Deutsche Bank. The firm has made a number of other senior strategic hires in assembling its global family office team.
Leveraging deep networks
Building visibility in the family office space and nurturing budding relationships with clients have been core priorities for Kalff. The firm has hosted breakfasts and lunches where UHNWs can discuss broad themes. 'We give clients the opportunity to meet and network in an informal and intimate setting,' he says. 
Based in Mayfair, the family offices team benefits from a wider culture of deep collaboration across HSBC. The team works alongside HSBC's market leading UHNW relationship managers, including Spear's UHNW Wealth Manager of the Year, Charlie Hoffman.
With a bolstered team of experts and a focus on cultivating deep client relationships, clients can also rely on the full strength of HSBC's wider network. Kalff says it has a particular strength in both credit and alternatives, enhancing what he calls a 'world-class proposition' for family offices. 
Caroline Kitidis, HSBC's global head of UHNW, adds: 'Family offices are a key focus area within our UHNW client group. Delivering global access and bespoke capabilities suited to their needs is where HSBC has strong capabilities. We strive to support our clients through their wealth journey, spanning across their corporate, personal, and institutionalised needs.'
Solutions with a splash of creativity 
Kalff is photographed by Spear's in HSBC's Canary Wharf headquarters, among an eclectic collection of around 3000 artworks. 
'Our track record of leveraging art portfolios for UHNW clients is part of a holistic and deep wealth management relationship,' he says. Recently, for a seasoned UHNW art collector, the bank organised a loan of $50 million, secured by a transatlantic portfolio of 'museum quality' pieces worth more than $100 million. 'HSBC works with the client to store the art pieces in a secure warehouse for the term of the facility… and loans are bespoke in their structure, varying according to clients' needs,' Kalff says. 
Operating across many markets and business segments, HSBC's wide network of intellectual capital leaves it well placed to provide clients other innovative credit solutions too. Meanwhile, the strength of HSBC's balance sheet and its superior credit rating mean the firm is adept at structuring large and complex deals. Our deep understanding of family offices and how they are funded has driven the growth in our ability to lend against illiquid alternative assets, with family offices leveraging investment portfolios and financing against private equity funds. 
For a family office overseeing more than $2.5 billion in assets, HSBC recently provided a credit line of $70 million to a client secured by a portfolio with a market value of $200 million. This meant the family office was able to utilise future distributions from third-party private equity and venture capital funds for further investment. 'The transaction had positive outcomes for both the bank and the client, as it improved the client's cash flows and helped diversify investments,' Kalff says. 
Lending solutions are also scrutinised to make sure they are cost-effective. 'The cost of debt can be a significant concern, and we work closely with our clients to ensure that our lending solutions are tailored to meet their specific needs and are commercially viable,' he says.
HSBC family office: providing alternatives 
HSBC has been advising clients on alternatives since 1989, and is one of the largest global discretionary investors. Using a multi-faceted alternatives platform, sophisticated clients can access a diverse range of alternative investments. The platform also allows UHNW investors to retain a final say on portfolio allocations. 
Central to the firm's alternatives offering, HSBC deploys around $4 billion in private equity each year. Meanwhile, at the more liquid end of the duration spectrum, many family offices are increasingly looking towards hedge fund solutions, helping them to diversify their broader portfolios. As an asset class, hedge funds often benefit both directly and indirectly in an environment of higher volatility and interest rates.
'Our global platform has evolved to offer a suite of mandates such as equity and credit extension portfolios, as well as truly market-neutral investment solutions,' Kalff says.
Clients can also dive into a wealth of opportunities from across the wider HSBC group, courtesy of the firm's direct investment service. Through this, family offices can access opportunities across its commercial, investment and private banks.  
'We are seeing an increasing trend of family office investors becoming more active in a range of equity and equity-linked transactions, including IPOs, block selldowns, convertibles, [and] exchangeables,' Kalff adds. 'And this is ever more relevant in 2023, as more conventional market participants continue to face ongoing macro and market headwinds.'
Setting up a family office in 2023
For UHNW families thinking of setting up their own organisational outfit, HSBC runs a comprehensive advisory service, to help with governance, regulation and pinning down a family's core values. 'Our aim is to find out what the client is trying to achieve with and from their wealth, what they understand about family offices, and what sort of family office might be appropriate for them,' Kalff says.
He follows a rigorous four-stage process, working with a family's tax and legal advisers, as well as sitting down with family members to discuss their philanthropic goals and how they want to structure their wealth. Scoping out a family's values and needs and outlining a design for the office comes first, while Kalff then works to create the necessary structures around regulation, before governance mechanisms are created. Finally, he returns to the family's original goals, to ensure the proposed structures are fit for purpose.
With strategic hires and a strong focus on cultivating relationships, he is bullish about what HSBC can provide for clients in the family office space. UHNW investors are able to find opportunities from across its investment, corporate and commercial banking teams. 
'This coverage model, supported by HSBC's fortress balance sheet and blue-chip alternatives platform, puts us as one of the world's leading global banks,' Kalff says, adding that he has seen many clients 'take advantage of our institutional trading capabilities'.
'We want to distinguish ourselves by providing "high-touch" institutional coverage to family offices. Our pitch to clients is to come to HSBC, where you will have institutional coverage with a private bank touch,' Kalff enthuses. 'We will be your gateway to all that HSBC has to offer globally.'
Web: hsbc.com