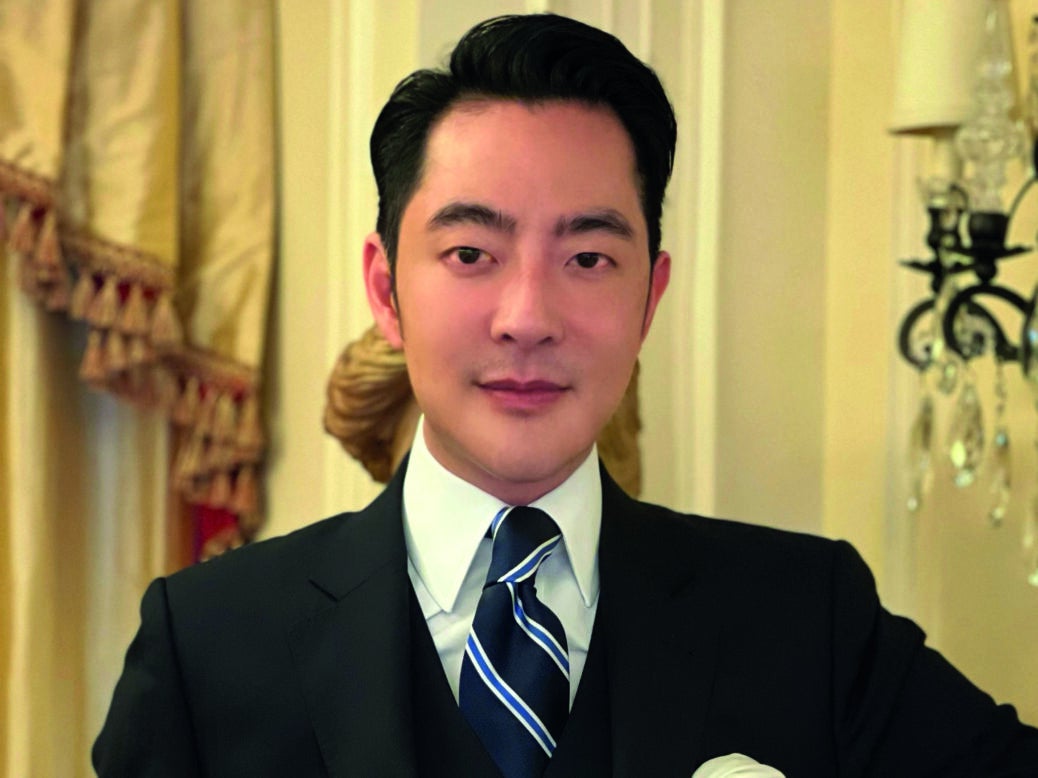 F1-linked billionaire broker Calvin Lo tells Robert Jackman how 'universal life insurance' is changing how HNWs plan for life after death
When it comes to taxation, few adages get around like Benjamin Franklin's famous quote (thought to have originated from an English dramatist) about the dual certainty of death and taxes.
But the celebrated polymath may not have imagined just how intertwined the two concepts would one day become – with the advent of the modern inheritance tax.
While they are rarely popular anywhere, inheritance taxes bring a particular headache for UHNW families, who can find themselves lumbered with a tax bill they lack the immediate liquidity to settle.
Given the modern nature of wealth – which is almost invariably international and often concentrated in illiquid assets – the predicament is becoming ever more acute.
One person who knows all about that scenario is Calvin Lo, chief executive of family-owned insurance brokerage RE Lee International.
Speaking over Zoom from his luxury pad in Hong Kong, the billionaire insurance tycoon is telling Spear's how his firm specialises in helping ultra-wealthy clients safeguard their future liquidity needs.
'I just met with a client the other day who had identified this exact problem,' says Lo, 46. He is admirably fresh-faced and enthusiastic, given we're speaking just before midnight his time.
'Over the years, the client had amassed a big property portfolio in London. Now he was worried about what might happen if the worst were to happen to him. How would his family be able to pay the inheritance tax bill?'
Calvin Lo on reducing tax liability
In such a situation, Lo's solution is to help his clients obtain 'universal life insurance', a form of permanent insurance that – unlike traditional policies – will always pay out in the event of the holder's death.
With a suitably large policy, says Lo, clients can be sure their beneficiaries will have access to a sizeable sum of cash upon their demise, ensuring they don't have to make any rash financial decisions elsewhere.
The family of Samsung Electronics chairman Lee Kun-hee was faced with a $10 billion inheritance tax bill after the executive's death in 2020.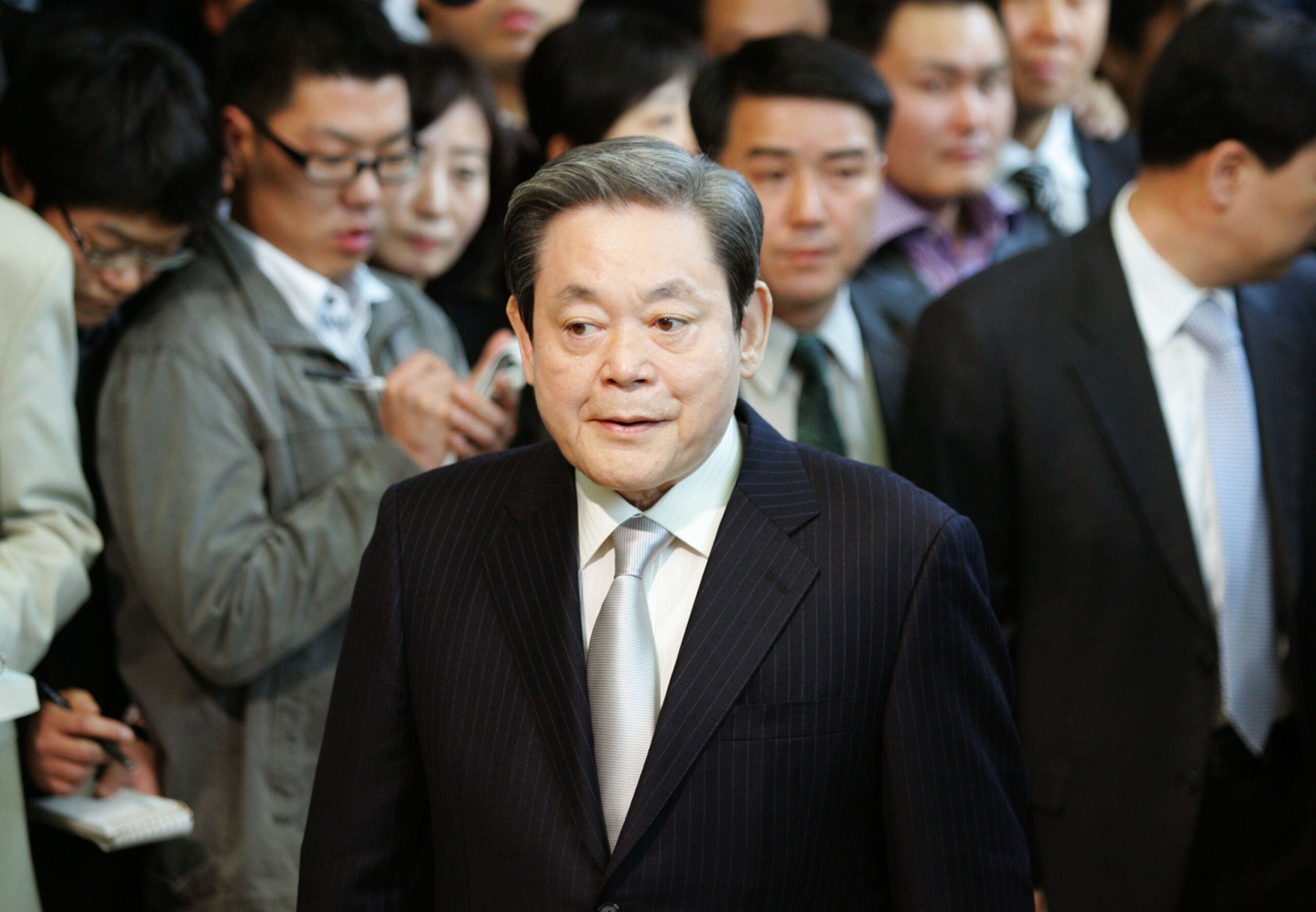 In a scramble to reduce the tax liability, the family donated an extensive collection of art and antiques to the National Museum of Korea and other cultural organisations, including works by Picasso, Gauguin and Monet.
Rather than write policies, Lo's role is to act as a broker for his clients: assessing their suitability for a large policy and, from there, convincing an established insurer that the person is worth insuring.
The sheer size of the policies makes them an outlier in the insurance world, he says, meaning cover can be difficult to obtain – at least without an expert on hand.
From US outfit to international insurance powerhouse
Though focused now on the needs of UHNW clients, Lo explains how RE Lee was once a very different beast, having been established in Seattle in 1954 by American insurance entrepreneur Robert Earl Lee.
A far cry from catering to international billionaires, its original focus was on conquering America's mainstream insurance market.
In the Seventies, the company made its first international venture, sensing an opportunity in the punitive inheritance taxes seen in postwar Japan.
'At around 70 per cent, these taxes could easily wipe out a family's wealth in a couple of generations,' says Lo. The firm began offering its services across the region, establishing a permanent Hong Kong base in 1979.
In 2015 the firm fell into Lo's family's hands, after Lo's mother Regina Lee (no relation to its founder) acquired a 100 per cent stake upon the passing of its founder.
Within months, she would turn to her son – who had been involved with the company since leaving Harvard Business School – to spearhead the next phase of its expansion.
Lo speaks proudly about how, under both phases of leadership, the firm has morphed from a US outfit with an overseas footprint to an international powerhouse with a presence in the world's various wealth capitals.
'Our major bases are Hong Kong, Singapore and Dubai,' he says. Annual revenues now total more than $1 billion, with 60 per cent coming from Asia.
Even better, adds Lo, business is stubbornly reliable, with clients very rarely cancelling their policies. 'Universal life insurance is often the cornerstone of their estate planning,' he adds.
Regulatory backlash
But there could be trouble ahead. In China, where universal life insurance helped drive a retail insurance boom throughout the 2010s, the sector has been hit by a fierce regulatory backlash, with some firms being accused of using proceeds to run Ponzi-like schemes and make unsustainable acquisitions.
In 2018 one tycoon, Wu Xiaohui, was imprisoned for 18 years, having been found guilty of using money from insurance premiums to inject liquidity in his own company.
Asked about China, Lo remains sanguine. 'It's not a big issue for us,' he says. His company deals only with established insurers and reputable buyers, and isn't overly dependent on China either.
He is wary, though, that the unscrupulous marketing used by some Chinese firms may have unjustly raised expectations that universal life insurance means a bumper payout. The benefit to buyers comes from the guarantee of liquidity, he says, rather than exceptional returns.
Not that Lo is afraid to chase large returns. Within his wider corporate umbrella sits R E Lee Octagon, Lo's personal investment vehicle. In the spring of 2022 he launched a boutique fund looking to take a stake in shipments of precious jewellery from Hong Kong.
The fund has reportedly raised more than $1.1 billion (a slice of which came from Lo himself ), making it one of the world's largest funds focused on rare jewellery.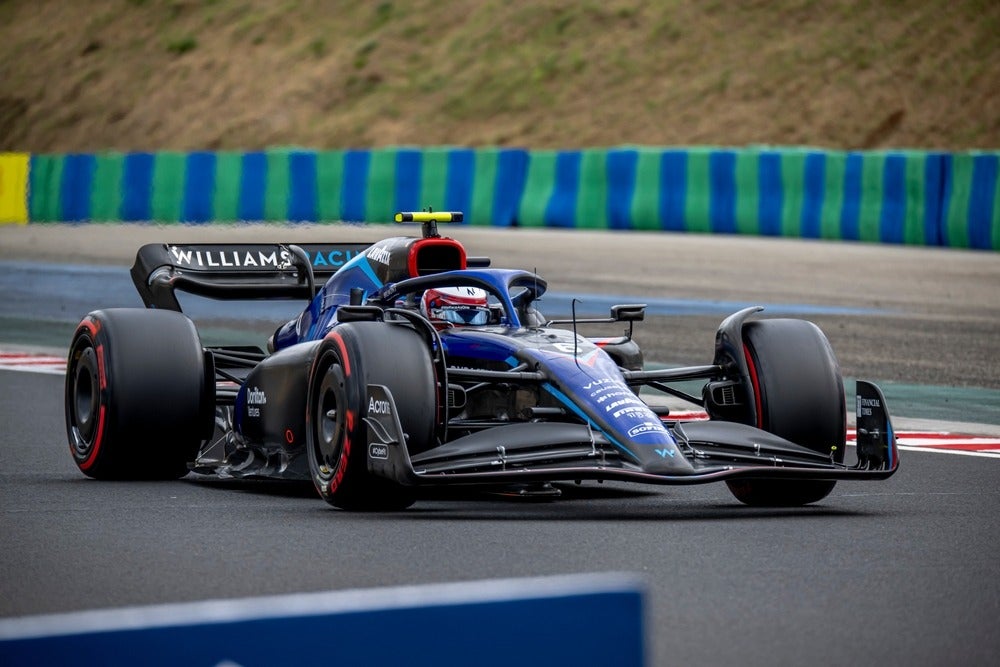 Calvin Lo's financial ties with Williams F1 team
It's quite a change of tack from a man who used to go out of his way to keep a low profile.
In fact, Lo's privacy strategy was once so successful that, when he was revealed to have purchased Taipei's famous Mandarin Oriental hotel in 2019, few observers admitted being aware of his existence.
After the acquisition, online profiles estimated Lo's personal wealth to be around $1.7 billion – although the man himself chooses not to comment.
A year after the Mandarin Oriental, Lo's name entered the limelight again when he was named as one of the investors behind Dorilton Capital, the US investment group that had just become the new owner of the Williams Formula One team.
With scant public information on Dorilton's other backers, Lo has faced some speculation (fiercely resisted by his lawyers) that his involvement may be more than he is letting on. When asked about it, he chooses to parry the question.
If Lo needs an alibi on the Williams front, he can perhaps point to his own schedule. His other commitments mean he is busy flitting between Hong Kong, Dubai, Zurich, London and Miami, as well as parenting his young daughter (whose mother died in 2020). That all leaves little time to control an F1 team on the side.
Then again, the context of the twists and turns of the RE Lee story proves that unexpected things do happen.
More from Spear's:
Long Europe, short Ocado: Hedgies' 2023 stock picks
David Bowie's £33 million art sale negates hefty inheritance tax bill
Most HNWs believe wealth accumulation brings greater exposure to risk